Amazing Home Transformations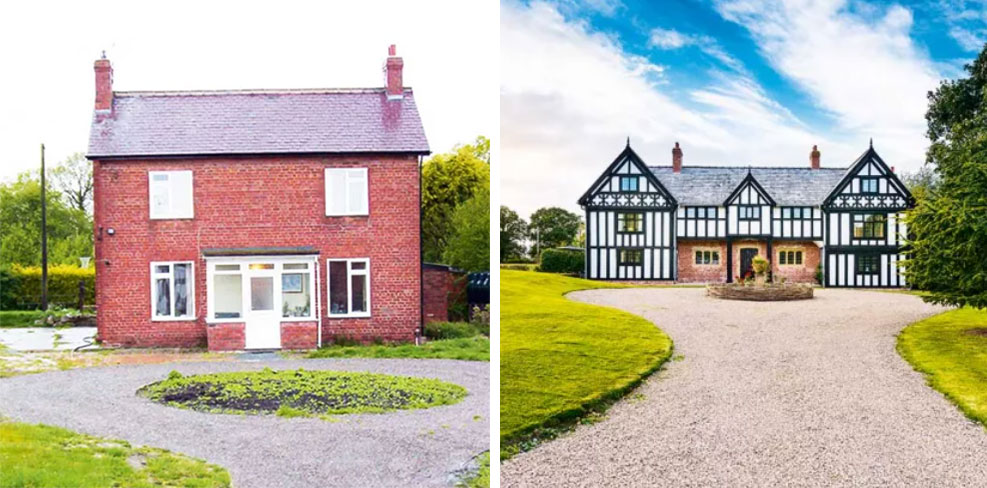 It's always exciting to see what people can do with old buildings whether they are just outdated and need updating or need to be changed into something completely new. Marc certainly enjoys helping home owners manage large renovation projects where they completely transform their property. With things slowly getting back to normal at the moment, we thought it would be a nice time to showcase some amazing building transformations to inspire people thinking about making a change.
Adding Space
Lots of people find their ideal location but not the ideal property there. Some home owners, like this couple who moved to Shropshire, get around this issue by buying a house in their ideal location and then transforming it into their perfect home. Starting with a fairly modest house, they added two three story wings to each side of the existing house and modelled it all into the Tudor styling they liked. One wing alone contains two bedrooms, a living room, a kitchen and a snug. The original property cost £175,000 in 2000 but was valued at £825,000 in 2017 after all the work was completed.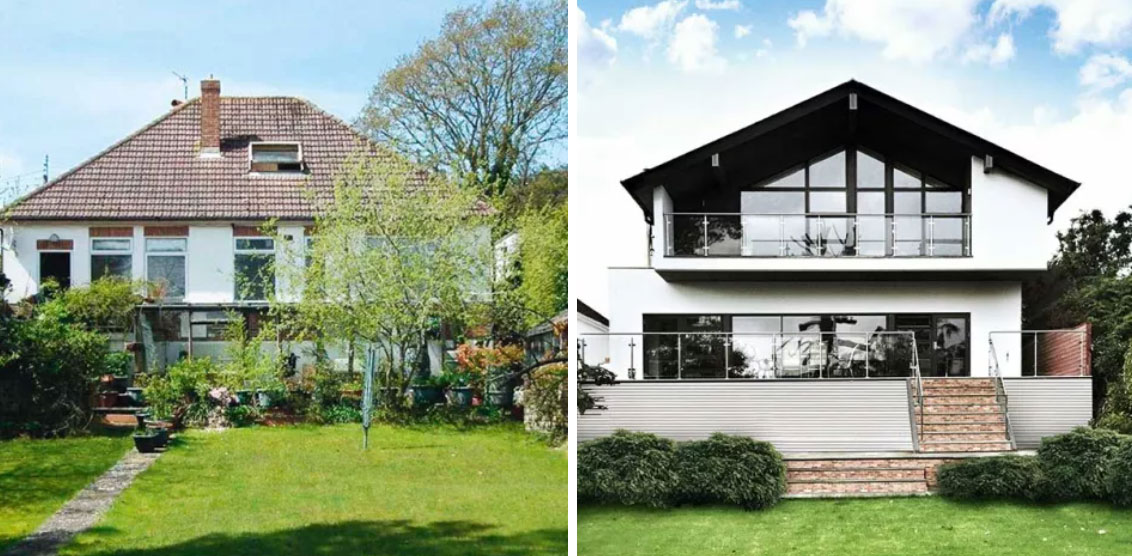 Bungalows are very practical for older people with mobility issues but are often too small to comfortably accommodate a family. One family in Hampshire overcame this problem by adding a second story to a small two bedroom bungalow. Not only did they manage to add three double bedrooms, two with en-suites and a family bathroom, they improved access to the garden which had been awkward due to it being on a slope.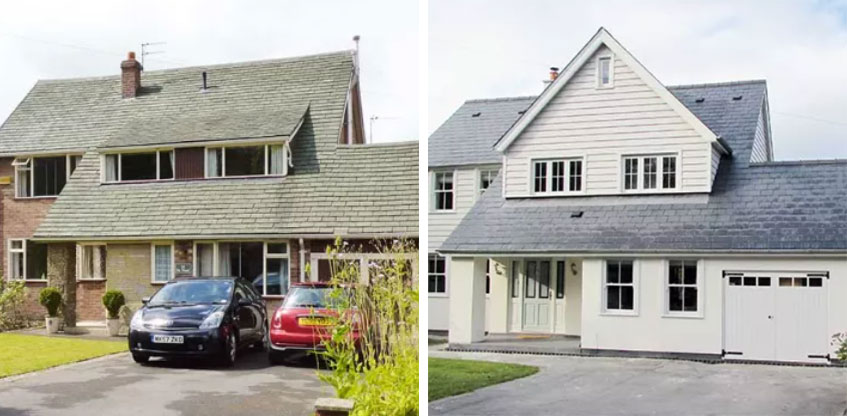 Modernisation
Sometimes, a property has all the space you want but just looks old fashioned and unattractive from the outside. A home owner in Cheshire had this issue and undertook a huge project to fix it which involved removing the entire roof of the house and replacing it. They completely changed the look of the house with a different shaped roof, new windows and cladding which totally covered the uneven brickwork.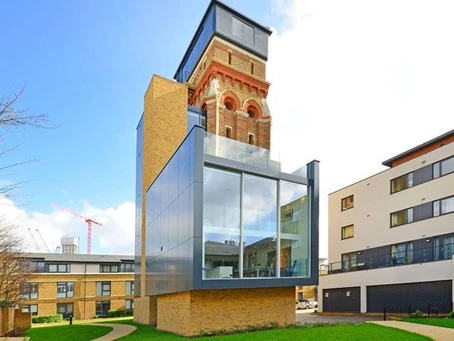 Total Usage Change
On a much grander scale, including an actual Grand Designs TV programme project, are buildings which have changed their usage completely. One such was featured on the popular home renovation programme because it was originally an old water tower built in 1867 which cost around £2million to convert into a stylish home. The abandoned water tower, which had once provided water to the workhouse where Charlie Chaplin grew up, left derelict for years was transformed into a five bedroom, four bathroom home with amazing views. It recently sold for £2.75million after having its asking price slashed from £3.6million.
Like lots of the very dramatic transformations we see on programmes like Grand Designs, the conversion of the water tower is a great example of a project that got a little out of hand and ended up costing a fortune. Even less drastic renovations like the house with the new roof and cladding can cost hundreds of thousands of pounds so it's very important to manage such projects effectively. One of the many reasons Marc undertakes project management for homeowners renovating their properties is to keep costs under control and help everything run as smoothly as possible. To speak to Marc about managing your building project, call 01273 281624 or email info@tatesurveyingservices.co.uk.
Contact Us
Tate Surveying Services,
Freedom Works, Unit 7 Hove Business Centre, Fonthill Road, Hove, BN3 6HA
"*" indicates required fields