Energy prices: how bad can it get?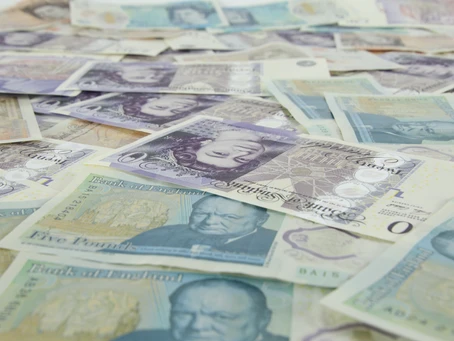 Just how bad is the fuel situation this winter going to be? And what can we do to mitigate hyperinflation in energy prices during the cold months when we all need heating?
In response to energy price volatility, in January 2019 the industry regulator Ofgem introduced a Price Cap on both gas and electricity prices for people on a Standard Variable Rate.
Currently this is reviewed every three months, and adjusted to reflect the prices which energy utilities have to pay (per kilowatt hour) to buy gas and electricity in the world market. (If you have a fixed rate contract, the above does not apply. But there are no cheap fixed rate deals anymore.)
Trying to be helpful, Ofgem have calculated that a year at the present Price Cap levels (set in April 2022) would cost the average household £1,971. The problem though is: are you above average or below average, and how much over or above?
Worse still, Ofgem estimates that the October review will see the average household annual fuel bill rise to £3,554, the January review to £4,650 and speculation in the press suggests over £6,000 for the April review.
So how much is your household going to have to pay to stay warm in the next year? Impossible to say for sure. But you can get some idea by going back to when last prices were stable (2019-2020) – average household annual energy bills then were around £1,150 a year.
How much did you pay for a year's electricity and gas back then? Let's say about £1,725. That's 50% higher than the average household. So, logic says your bills today will still be 50% higher than average. If the average household is now on £1,971 p.a. your estimated annual energy bill will be £2,956, in October the estimated average is £3,554 and you will be £5,331 (£444 per month), and in January 2023 the average is £4,650 whilst you will be £6,975 (£581 per month).
Of course Ofgem could have got their forecasts wrong. Things could turn out much better. But then again, they could be much worse! If you need a degree of certainty, then maybe consider at a fixed rate deal.
What should we (and government) do?
Government has realised that fuel poverty is a massive problem going forward into winter, impacting on both physical and mental health. Thus far it is committed to giving all households a £400 discount on fuel bills in October, additionally £650 per household on benefits or tax credits, £300 to pensioner households and £150 to disabled households. If things get as bad as predicted, there will almost certainly be more to come.
And what can you do to reduce your bills? Heating is the biggest cost, usually over half of the total energy bill. If your boiler is old, your loft and cavity insulation inadequate, and your windows draughty and single glazed, big savings can be made by upgrading.
Unfortunately, these improvements all cost serious money, and only loft insulation qualifies for a possible government grant. Marc may be able to advise you if your property could benefit from any or all of the above.
For most households, small changes in energy usage and conservation are the key. If you switch off all appliances at night at the socket, take shorter showers, switch off lights when not in use, and don't use the tumble dryer except when desperate, it is estimated that the average household can knock £205 off the present price capped (£1,971) bill.
Further small savings can be made if you:
Turn radiators off in rooms not being used
Lower the temperature setting on the central heating thermostat and wear a sweater
Close all doors and windows to occupied, heated rooms to minimise heat loss
Limit use of the oven, and cook instead using hob or microwave
Only use the washing machine and dishwasher fully loaded
Always shower, never take a bath
Increase the lagging around the hot water tank.
If you'd like any more advice on how you can reduce your energy bills this winter with practical home improvements, get in touch with Marc today.
Contact Us
Tate Surveying Services,
Freedom Works, Unit 7 Hove Business Centre, Fonthill Road, Hove, BN3 6HA
"*" indicates required fields