Everything you need to know about party walls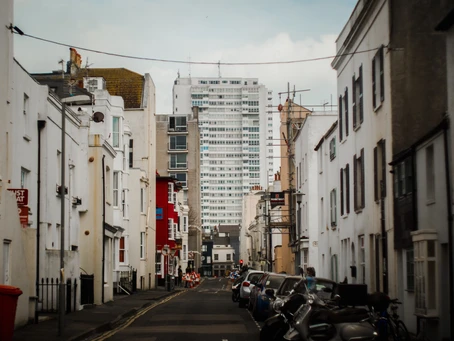 In 1996 the Party Wall Act passed into law. It was an attempt to bring together a whole pile of common law, some of it contradictory, some of it regional, into one coherent piece of legislation on certain aspects of property rights.
Several property/construction professional bodies, including the Royal Institution of Chartered Surveyors (RICS), advised government on the content and wording of the Act, which at times gets quite technical.
So it was not unreasonable that Chartered Building Surveyors, regulated by the strict code of practice of their professional body (RICS), and with their depth of knowledge of the construction industry, were given statutory powers to adjudicate and enforce in cases covered by the Party Wall Act.
In effect they became quasi magistrates for the property sector.
So what exactly does the Party Wall Act cover?
The definition of a party wall is a wall, usually internal, shared and presumably jointly owned, such as in a semi-detached house (one party wall) or a terraced house (one or two).
If owner one seeks to undertake structural work on the party wall, that will probably have consequences for owner two, and as such should come under the jurisdiction of the Act to ensure owner two is not disadvantaged.
Know your boundaries
However, the legislation covers much more than just party walls. It is about boundaries, boundary lines and boundary walls. Any work needing to be done which is on or near boundary lines and which potentially impacts on the owner of the property next door is within the scope of the Act.
For example, roof tiles are damaged in a storm, and to access that part of your roof you ideally need scaffolding erected on your neighbour's land. Not only is your neighbour at risk of more tiles falling on their land, but the scaffolding you need would most obviously involve erection in the middle of a beautiful, mature flower bed. Naturally, your neighbour is concerned and will be looking for a minimum of disruption, and quite probably compensation for damage incurred.
Role of a surveyor
When you appoint a chartered building surveyor under the Party Wall Act, they will not be acting for you. Their role in law is that of an independent, impartial a
rbiter, using their experience in the construction industry to find an equitable solution, enforceable in law, which involves balancing disruption, inconvenience and cost as fairly as possible between the two neighbours.
Using their depth of experience, they may well find that a less obvious scaffolding structure saves the flower bed from potential destruction and a hefty compensation award. A solution you may have never thought of yourself!
For more information about party walls or took speak with a fully qualified RICS building surveyor, contact us on today on 01273 031646.
Contact Us
Tate Surveying Services,
Freedom Works, Unit 7 Hove Business Centre, Fonthill Road, Hove, BN3 6HA
"*" indicates required fields