How can building surveyors help with project management?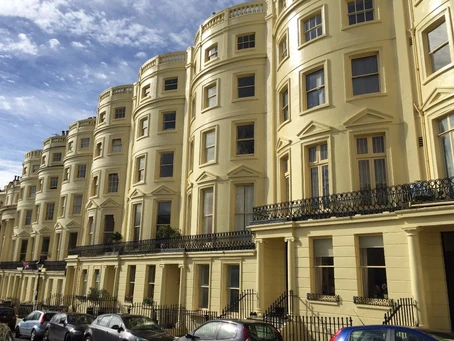 Building surveyors are not just one trick ponies, conducting a building survey and compiling a report for you when you move house or business premises. We are the true allrounders of the construction and property industries. Our skillset is probably the most diverse and wide ranging of all the professions and trades involved in these markets.
Our professional qualifications and membership of the Royal Institute of Chartered Surveyors (RICS) gives us:
a broad understanding of structural and architectural matters
excellent knowledge of construction techniques and materials available
ability to price jobs and judge whether contractor quotes are fair
expertise in the intricacies of property law
the ability to assess accurately the condition and value of all kinds of properties
Added to all this, over time we have built up a comprehensive network of trusted, reliable contacts in the professional sphere, in local authorities and amongst the whole gamut of building trades.
Complexity of building projects
Many building projects, whether residential or commercial, are very complex and require considerable technical and legal expertise. There may be planning issues raised by the local council, possible Party Wall conflicts, design/specification decisions to be made and tight budgetary constraints to be met.
Then, once work is underway, the schedule of who does what, and when, has to be carefully planned and implemented to avoid costly delays. Furthermore, the quality of workmanship has to be closely monitored – any substandard work which has to be re-done can play havoc with the project schedule and may incur heavy extra expense.
Choosing a project manager
If the project value is in the several millions, then you can probably afford the luxury of hiring specialists in each discipline – planning law, design (both architectural and structural), procurement of materials, award of contracts and onsite project management. If the project is very small, you will probably do best to use a local, general builder who you know to be reliable.
Otherwise, the obvious and safest bet is to employ an experienced project manager to take charge, and that person is most obviously a local building surveyor and here's why:
building surveyor's skillset in the construction and property sectors, as described above, is more wide-ranging than any other profession. They are, therefore, best placed to help protect your project from the many pitfalls along the way.
membership of RICS is hugely important to any surveyor. The Institute, which is important and respected enough to be consulted by Government on any planned changes in Property Law, requires all its members to adhere to a strict professional code of conduct. It is pretty much a guarantee that your project manager, if a RICS member, will always act in an honest and transparent way in their dealings with you.
at the planning stage of your project, the building surveyor may come up with suggested alterations to the design which have little impact on appearance or functionality but do save you money.
overpricing and delays are much less likely because your project managing building surveyor will be up to speed on fair pricing, and will have a pool of reliable sub-contractors to work with.
What do you need to do next?
If you'd like to learn more about our project management service or want to speak to us about any of our other services, get in touch today by calling 01273 031 646.
Contact Us
Tate Surveying Services,
Freedom Works, Unit 7 Hove Business Centre, Fonthill Road, Hove, BN3 6HA
"*" indicates required fields