The Architecture of John Nash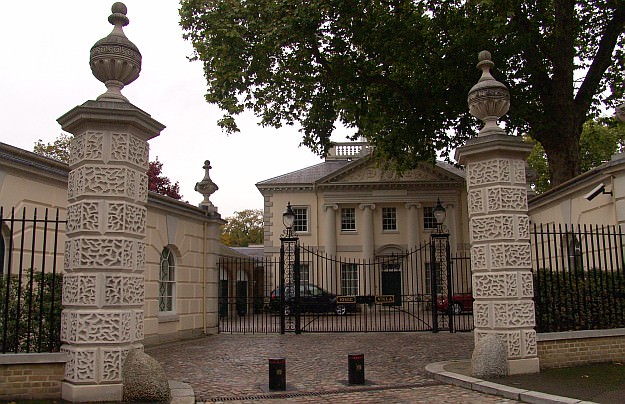 Here in Brighton, it is impossible to miss the influence of John Nash's distinctive architectural style which became so popular during the Regency period. He designed our famous Royal Pavilion but also a number of well known buildings and areas in London. Working closely with landscaper Humphry Repton, he was a major player in the Picturesque architectural movement and is remembered as one of Britain's great architects. His designs weren't without their problems though and many of them would have any modern surveyor rolling their eyes.
White Stuccoed Villas
The look people generally associate with John Nash is the elegant white stucco clad terraces with pillars and tall slim windows that line Regent's Street and Park Crescent in London. We see buildings of a similar style all over central Brighton and Hove. It's the classic Regency look and that is down to John Nash being a favourite of George IV and going on to design the layout of Regent's Park, two theatres on Haymarket and George's Royal Pavilion.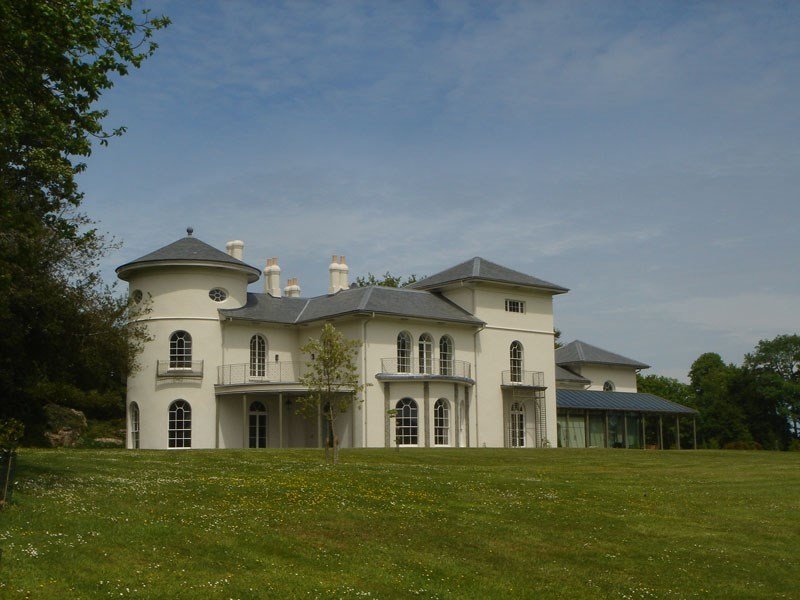 The Picturesque
A movement better known in art and gardening than architecture, the Picturesque is based on making the most of the natural world and is exemplified by landscapers like 'Capability' Brown who created naturalistic landscapes that were designed to show off the natural beauty of trees and sweeping lawns. John Nash was part of this movement by designing asymmetrical buildings with Italian and classical influences which were intended to compliment the surrounding natural environment.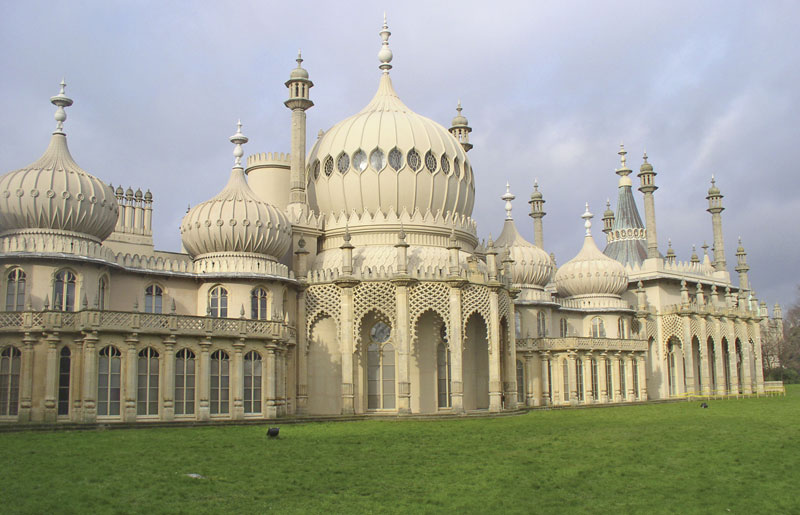 The Royal Pavilion
It's impossible to talk about John Nash in Brighton without mentioning the Royal Pavilion. When George IV first had rooms here, it was in a building called the Marine Pavilion which was soon added to with the most extravagant stable block (because George loved his horses and riding) that is now the Brighton Dome and Museum. It was designed by William Porden in an Indian inspired style that was very fashionable at the time which the Prince was very keen on. Built in 1808, this stable block was so large that it dwarfed the Marine Pavilion itself. In 1815, John Nash was chosen as the man to design the Pavilion's huge extension and turn it into the building it is today. It was completed in 1823 along with a garden in the Picturesque style. This garden was fully restored to Nash's original 1820 specification keeping as close to the original list of plants as possible and remains as such to this day.
Style Over Substance
Nash's stunning designs were, unfortunately, infamous for their poor detailing and sometimes shoddy workmanship. Many of his buildings had problems and the Royal Pavilion itself suffered problems as early as 1830 with the leaking roof and overflowing drains causing dry rot to form. Work began to restore the Pavilion in the 19th Century and is still ongoing. The types of problems caused by the flaws in Nash's designs and the workmanship he used are just the sorts of problems Marc sees in properties all over Sussex.
Despite the issues with John Nash's designs, he is still one of the most iconic British architects of all time as his buildings and the buildings he inspired are such a classic and classy look. Marc doesn't get to do much surveying of original John Nash designed buildings but he can certainly help people who own similar style ones or ones exhibiting similar problems. To talk to Marc about any surveying needs on any type of home, get in touch on 01273 281624 or email info@tatesurveyingservices.co.uk.
Contact Us
Tate Surveying Services,
Freedom Works, Unit 7 Hove Business Centre, Fonthill Road, Hove, BN3 6HA
"*" indicates required fields