What to do if you have Water Ingress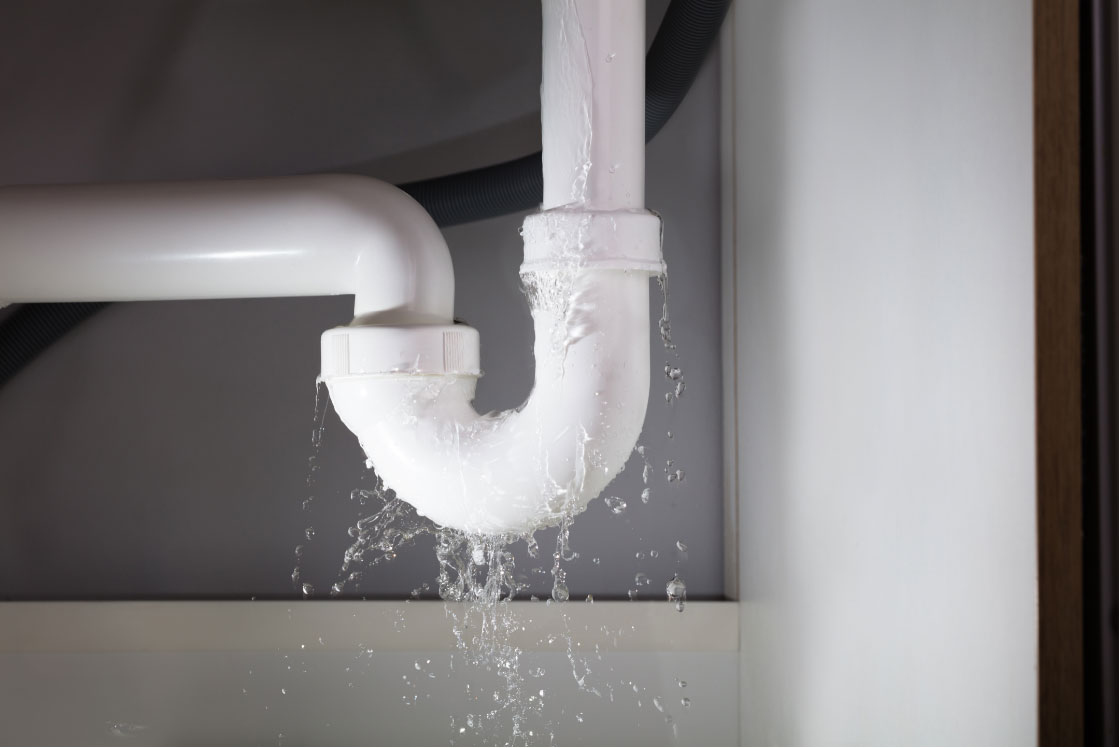 Keeping water out of buildings in Brighton and Hove seems to be a harder job than it should be. The combination of old buildings and sea air seems to mean that water ingress is more of a problem here than it is in other places. That's not to say that we don't get all the other causes of water where it shouldn't be too though such as burst pipes, leaky baths etc. Whether it's a slow trickle from broken roof tiles or a flood from a broken boiler, water ingress can do major damage so it's important to take appropriate action as quickly as possible to remedy the problem without leaving yourself seriously out of pocket.
Let People Know
Whether you are a homeowner, a tenant or a landlord, there are people you will need to let know if you discover water ingress in your property. If it's in a block of flats then you will need to let the managing agent know as the problem could be coming from part of the building they are responsible for or they may need to contact other flat owners/tenants. When you think the problem may be coming from another flat, obviously, let the person who lives there know. Tenants need to let their landlords know and everyone needs to let their insurance company know. Even if you just have contents insurance, it is a good idea to notify the insurance company if your possessions have been damaged by water ingress.
Get to the Bottom of it
Finding out where water is coming into your property isn't always easy. That's where my colleagues and I come in. If the cause of the water ingress isn't something obvious like a burst pipe, we can carry out a full inspection to find the cause before reporting back to homeowners, landlords, letting agents, insurance companies or tenants. Lots of insurance companies cover the cost of investigations into the causes of these issues so it is worth checking your policy.
Keep Evidence
It's a good idea to take pictures of the damage and keep receipts every time you spend money in relation to the water damage. These can all be useful in making insurance claims to prevent you ending up out of pocket. Also, keep a record of the chronology of events from discovering the problem through to the steps you and others involved have taken.
Damage Limitation
Mitigate the damage where you can. Obviously, no one is going to let water damage things when they can prevent it but it is worth taking any measures you can to limit the sum you end up claiming for to improve your chances of getting your claim paid out.
As well as helping to diagnose water ingress issues, I also provide specifications and project management services for reinstatement work to help make the buildings habitable again after very serious damage. Because the damage caused by water can be so serious and so costly to put right, it is very important to follow the correct procedure when dealing with insurance companies. I can also help people in this regard to make getting their home back to normal with minimal outlay as smooth and simple as possible. If you need any help in this regard, please give me a call on 01273 281624 or email info@tatesurveyingservices.co.uk.
Contact Us
Tate Surveying Services,
Freedom Works, Unit 7 Hove Business Centre, Fonthill Road, Hove, BN3 6HA
"*" indicates required fields